News
DR GRZEGORZ MASIK IN EUROREG'S TEAM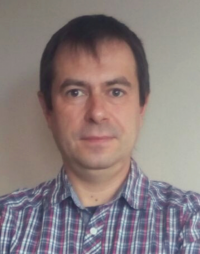 EUROREG welcomes a new fellow associate - Dr Grzegorz Masik, a visiting scholar who researches widely understood resilience of socio-economic systems.
- What will you focus on in EUROREG?
Over the course of the upcoming semester, EUROREG's experts and I will discuss the resilience of socio-economic systems to various types of external shocks. I will try to find an answer to, among others, the question of what adaptation and transformation measures could contribute to greater flexibility of local and regional systems in social, economic and institutional dimensions.
I am pleased to have been given the opportunity to join the EUROREG team even in this challenging period, and I would like to express my gratitude to the Director (Dr hab. Agnieszka Olechnicka) for that. Due to the pandemic, however, my contribution will be largely based on online consultations.
- Why did you choose this topic?
I chose this topic due to the increasing relevance of the concept of resilience, which is beginning to replace the concept of sustainable development while negative and sudden natural, social and economic events are becoming increasingly frequent. After initial debates on the role of the concept of resilience in social sciences and, later studies of the systems' response to the economic crisis and the phase of its [resilience] operationalization took place. It is exemplified by the 100 Resilient Cities initiative across the globe. The strategic aspect of resilience is very interesting due to its practical relevance.
Visit Dr Grzegorz Masik's profile on our website.