News
EUROREG AT THE EWRC 2017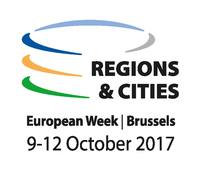 EUROREG Director - Prof. Agnieszka Olechnicka will take part in the 15th European Week of Regions and Cities in Brussels.
During 130 workshops, networking events and project visits participants will have the possibility to discuss the variety of topics under the headline 'Regions and cities working for a better future'.
Our Director Professor Agnieszka Olechnicka will co-chair the following scientific workshop:
Topic: Scientific collaboration in space. Up-to-date knowledge and policies
Date and time: 10th October 2017, 11:15 - 13:00
Place: Brussels, The Charlemagne Building of the European Commission, Room Mansholt
Registration deadline: 29th September 2017. You can register here.