News
NEW ARTICILE IN "CITIES" IN OPEN ACCESS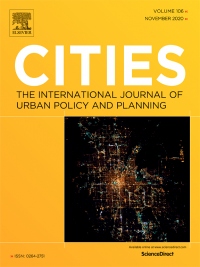 The article "Location patterns of advanced producer service firms in Warsaw: A tale of agglomeration in the era of creativity" by Dorota Celińska-Janowicz, Maciej Smętkowski and Katarzyna Wojnar
Highlights:
Significant location differences between APS industries including the role of business districts in this diversification.
'Professional' APS prefer city centre, as well as business districts in general.
'Creative' APS prefer to cluster in locations either surrounding the city centre (vibrant areas) or peripheral non-business districts (good car accessibility).
Cultural and entertainment amenities do not seem to have a significant impact in either professional and creative APS.
Creative industries literature has certain limitations in explaining business location in the post-socialist context.
The article is available in open access until November 23th.
Plase find more details on our website.