News
URBAN AND REGIONAL STUDIES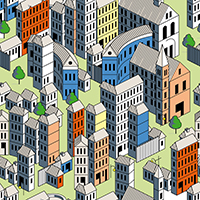 Our new Master's program: Urban and regional studies! A unique offer for lovers of cities and metropolises, practitioners of urban policy and development policy, enthusiasts of global urbanization and grassroots urban movements.
Beginning of classes in October 2018. Recruitment begins in June.
Note: curriculum in Polish and selected classes taught in English.
More information: Urban and regional studies at EUROREG.