News
CONGRATULATIONS TO DR MONIKA BANASZEWSKA FOR HER ARTICLE IN "REGIONAL STUDIES"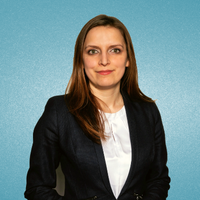 Dr Monika Banaszewska is a researcher at Poznań University of Economics and Business. She was awarded a scholarship by the Regional Studies Association Polish section and EUROREG to attend the 2019 Regional Studies Santiago de Compostela conference.
She presented the first version of her article during the conference, held under the theme "Pushing Regions beyond their Borders". The paper was later published in "Regional Studies".
The article "Preferential tax treatment – a political or economic tool?" investigates whether the scope of preferential tax treatment depends on the political strength of the incumbent mayor. A dataset on real estate taxes in Polish municipalities in 2005–17 is used. More tax revenues are foregone in municipalities governed by politically weak mayors, albeit the uncovered relationship has limited economic significance. It is tentatively found that the preferential tax policy has a slightly negative, if any, effect on municipal revenues. As such, it is rather a political than an economic tool. Less popular mayors offer higher reductions towards natural persons and in the form of tax rate reductions.