News
IN MEMORY OF PROFESSOR MAREK KOZAK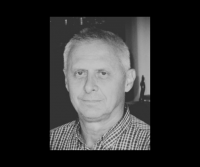 We sincerely regret to inform you that a long-time EUROREG's employee and a wonderful colleague and friend, Prof. dr hab. Marek Kozak passed away on Friday, April 30, 2021.
Professor Marek Kozak was a truly multidisciplinary academician; a PhD in sociology, scholarship-holder at the London School of Economics, alumnus of postgraduate studies in law and the European economics at the École nationale d'administration and The National School of Public Administration (Krajowa Szkoła Administracji Publicznej). His expertise included issues related to regional policies, the evaluation of the EU Cohesion policy, and the role of tourism in development. He was an outstanding expert in regional studies and a member of the Committee for Spatial Economy and Regional Planning by the Polish Academy of Sciences (PAN).
Professor Marek Kozak was a distinguished and valued by his students and colleagues academic instructor. His, among others, EUROREG UW and Collegium Civitas classes integrated his abundant knowledge, practical experience, and great personal passion for the subject. Professor Marek Kozak was also an indispensable member of the editorial board in Studia Regionalne i Lokalne journal.
We will remember him as a genuine enthusiast of travel and tourism, an authority in the field of tangible heritage, a fan of horse-riding, and a local patriot who cherished Ursynów, where he would proudly treat his guests to a guided tour.
Professor Kozak bequeathed more than 120 scientific publications, travel guides and albums.
We bid you farewell, Marek.
EUROREG Team