News
ALEKSANDRA ĆWIK TO BE A PHD STUDENT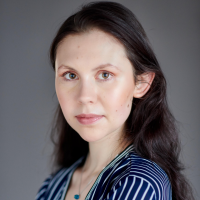 Congratulations to Aleksandra Ćwik from the EUROREG team, who made it to the Doctoral School of Social Sciences in the field of Socio-Economic Geography and Spatial Management ranked first among the accepted students!
Her dissertation will be written under the supervision of Dr hab. Agnieszka Olechnicka. Aleksandra will investigate whether the integration of cultural heritage with rural tourism in marginalized regions may become an opportunity for both, provided the use of new technologies and social media. Among other methods, she will deploy netography to verify whether the integration of cultural heritage and tourism improves the quality of life of local communities. Exogenous factors such as knowledge sharing or the influx of tourists who use digital tools point to often untapped local cultural resources, which may lead to achieving local sustainable development goals and support the protection of cultural heritage.
Aleksandra Ćwik is a graduate of an MA in Cultural Heritage Studies at Central European University. Her final project and Master thesis at CEU was focused on the positive impact of the re-use of monuments on social development among small town dwellers, on the example of the Potocki Palace in Radzyń Podlaski.
Photo bv Jędrzej Sokołowski