News
A SCHOLARSHIP FOR DR HAB. MACIEJ SMĘTKOWSKI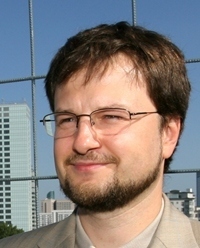 Congratulations to dr hab. Maciej Smętkowski, for receiving a scholarship as part of The Bekker Programme in the Polish National Agency for Academic Exchange!
Where will you receive and fulfill your scholarship, Professor?
University College Dublin (UCD), School of Geography
What will the research project be about?
I'm working on the book titled: "Metropolisation: trends, policies and prospects"; I study metropolization processes in various spatial scales from an European perspective.
Why did you choose this topic?
The processes of metropolisation constitute a territorial dimension of the global information economy. Understanding their impact on territorial systems at various spatial scales, starting from a continental, through national and regional scale, and ending with the local one, is crucial for the proper shaping of regional and spatial policies. This should allow to strengthen their positive impact on one hand, and counteract their negative effects on the other.
The biography of dr hab. Maciej Smętkowski can be found here.