News
NEW ISSUE OF THE SRiL QUARTERLY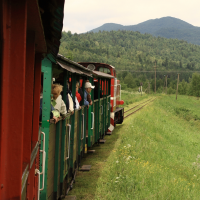 New issue of "Studia Regionalne i Lokalne" has been published. Inside about, among others, rural gentrification and public transport network in Bieszczady.
Complete issue as well as single articles can be purchased in Scholar online bookstore. Free access to full-text of all articles, with 12-month embargo, is available at the SRil webpage. Articles from the latest issues are available in the Central and Eastern European Online Library CEEOL (free access through BUW E-resources).
Tomasz Kupiec Do we learn how to learn? Evolution of functions of evaluation systems – the case of Polish regional administration
Robert Perdał, Paweł Churski, Tomasz Herodowicz, Barbara Konecka-Szydłowska The Geographical Dimension of Social (In)Justice: the Challenges of Regional and Local Development
Ariel Ciechański Changes in the Public Transport Network in the Areas of Low Beskid and Bieszczady 1990–2019 and Their Consequences
Małgorzata Czornik, Piotr Gibas Spatial Development in the Cities of the Metropolitan Union of Silesia (GZM)
Kamil Piskała, Agata Zysiak From Modest Modernisation to Investment Gigantomania: The Prospects of City Development from the Times of the 'Gentle Revolution' (Łódź, 1945–1949)
Dominika Zwęglińska-Gałecka Rural Gentrification: An Attempt at Defining the Spatial Extent of the Phenomenon
Kazimierz Krzysztofek "Katarzyna Śledziewska, Renata Włoch, Gospodarka cyfrowa. W poszukiwaniu nowego paradygmatu"