Publications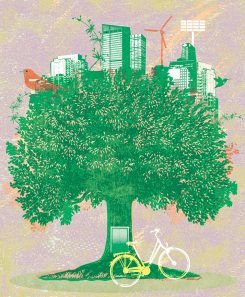 From sustainable development to degrowth: strategic concepts in a time of downturn
Publication type:
popular journal article or review
Full citation:
Rok Jakub (2015)
From sustainable development to degrowth: strategic concepts in a time of downturn
. Green European Journal, 2/12/2015
It is vital now to distinguish between the terms "sustainable development" and "degrowth", as while one has lost meaning, another is more relevant than ever. Written before the start of COP21, this piece sets apart the two and highlights the importance of changing our view of what constitutes a healthy, climate-friendly economy.