Publications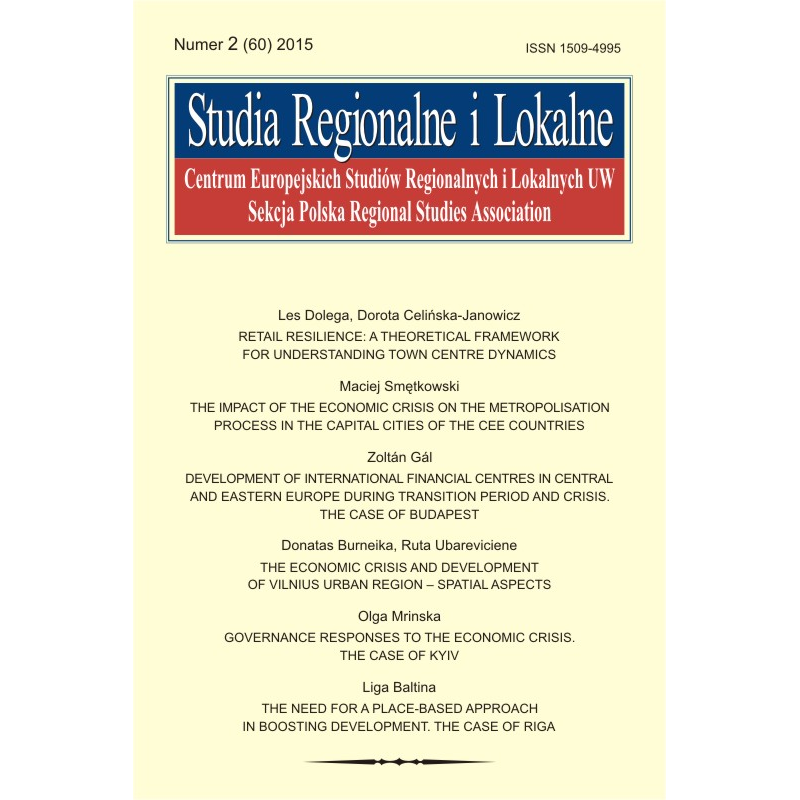 The impact of the economic crisis on the metropolisation process in the capital cities of the CEE countries
Publication type:
journal articles
Full citation:
Smętkowski Maciej (2015)
The impact of the economic crisis on the metropolisation process in the capital cities of the CEE countries
. Studia Regionalne i Lokalne, Nr 2(60), pp. 32-52.
DOI:
10.7366/1509499526002
Download the publication:

The aim of this paper is to discuss the situation of the EU-10 CEE capital cities during the years since the 2008 financial crisis. The paper concentrates on metropolisation processes that became particularly pronounced at the end of the first stage of the transformation, long before the accession of these countries to the European Union. The main hypothesis is that these processes also continued in the conditions of the economic crisis. As a result, the capital cities in most CEE countries should have done relatively well coming out of the crisis, mainly due to the nature of their diversified economies and the significant share of advanced business services in their structure. As a result, the crisis provided an opportunity to 'verify' the viability of the current economic model in the short term, in the specific conditions of transformation economies.