Publications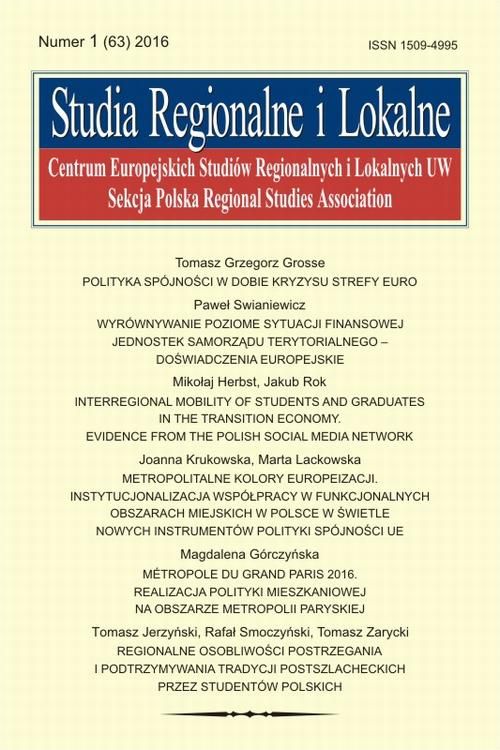 Interregional mobility of students and graduates in the transition economy. Evidence from the Polish social media network
Publication type:
journal articles
Full citation:
Herbst Mikołaj, Rok Jakub (2016)
Interregional mobility of students and graduates in the transition economy. Evidence from the Polish social media network.
Studia Regionalne i Lokalne, Nr 1(63), ss. 56-81.
Download the publication:

The aim of this article is to gain a better understanding of the patterns of human capital mobility in transition economies. It exploits a unique dataset from a Polish social networking website to develop a typology of skilled migration. Determinants of human capital flows are further elaborated using an empirical model of student and graduate migration. It is found that spatial mobility of human capital in Poland is low, and the distance between the home region and potential destination plays the most significant role in migration decisions. Migrations of skilled individuals favour metropolitan areas, which experience a net gain of human capital, while all other regions are subject to brain drain.