Research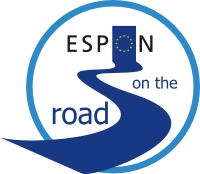 ESPON on the Road
ESPON on the Road is the last, and at the same the largest project of the ESPON 2013 Programme. As a Priority 4 project (Transnational Networking Activities) project's partners are national ESPON Contact Points, from 19 countries: Germany (the Lead Partner), Belgium, Estonia, Finland, France, Greece, Hungary, Iceland, Ireland, Italy, Latvia, Lithuania, Luxembourg, Romania, Slovenia, Spain, Sweden, United Kingdom and Poland. The overall goal of the project is to capitalize, disseminate and increase the use of ESPON results. In order to achieve this goal the project shall use both traditional as well as innovative tools and methods of dissemination. The most important are events (workshops, trainings, conferences) for traditional and new groups of stakeholders. The ambition of the project is also to provide intensive communication through social media, such as Facebook, Twitter and You Tube. The latter type of activities is led by the Polish partner, that is responsible for the overall project communication and outreach strategy. Euroreg is also the leader of the Central Europe Working Group (incl., apart from Poland, also Germany, Hungary and Slovenia). The project focuses on informing and engaging local level stakeholders, policy makers, practitioners and broader public. At the same time it involves transnational events, one of which will be organized in autumn in Warsaw. Due to experimental character and scale of the project it will serve as a bridge towards new ESPON Programme and a support for formulating its objectives and priorities.
More information about the project at the project website.
The Final Report is available here.