Team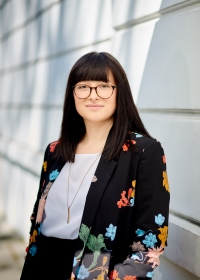 Dr Katarzyna Wojnar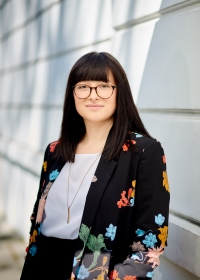 Position:
Assistant Professor
Phone:
(+48) 22 826 16 54
Areas of Expertise:
regional and local development, economics of culture; spatial aspects of creativity and innovation; creative potential;, cultural factors of development; metropolisation processes, spatial analysis, qualitative analysis; sociology of labor market; cultural institutions; evaluation of programs and projects.
Involvement in EUROREG's research projects
[see more]
Academic Profile
Katarzyna Wojnar works as an assistant professor at the Centre for European Regional and Local Studies at EUROREG, University of Warsaw. She received a PhD in Earth Sciences and Geography and defended her doctoral thesis "The creative capital as a factor of competitiveness of Polish cities: conditions and importance in regional development" in 2015. She received M.A. in spatial planning (2008) and social policy (2005) at the University of Warsaw and European political sociology (2006) at Högskolan Dalarna in Sweden. In the years 2007-2014 she worked as a coordinator of the ESPON Polish Contact Point, which is an European Territorial Observatory Network Research Program (www.espon.eu).
She is a key expert in researching urban creativity and culture policies. In 2015-2016 she was a managing researcher of the large-scale participatory research and programming project for the City of Warsaw, which resulted in the Operational Program of Development of Creative Potential and Support for the Artists in Warsaw. In 2016 she was a key researcher in the research project "Diagnosis of cultural potential of Wroclaw", which was part of the large scale evaluation and foresight study of the City of Wroclaw post-European Capital of Culture experience.
She has also participated in numerous research projects including EU Framework Projects, ESPON, NCN, NCBiR, NCK projects. She has also carried out a number of expertise and evaluation studies commissioned by the European Commission, DG Regio, Ministry of Infrastructure and Development, Chancellery of the Prime Minister, Ministry of Culture and National Heritage, National Centre for Culture, Warsaw. She participated in more than 20 international scientific conferences. She is an author and co-author of numerous reports and publications on the issues of creativity, innovation, cultural industries and urban development.
Since 2013 she has been an expert of the urban economy committee by the National Chamber of Commerce and since 2015 a member of Urban Cultural Policy Expert Board by the Polish National Centre for Culture.
In 2017 she received the University of Warsaw Rector's award for academic excellence for her book "Polish creative class" published in 2016 by the Polish National Centre for Culture. In the years 2012-2013 she was awarded the Regional Masovian Scholarship for Young Researchers, and in 2011 she held a research internship within the framework of the international scholarship program for doctoral students "East-Central Europe in Transnational Perspective", Centre for Humanities and Social Sciences of the Academy of Sciences in Leipzig.
Publications

Involvement in EUROREG's research projects