Team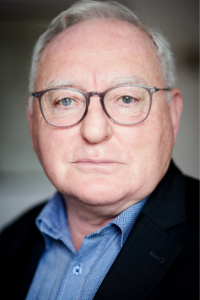 Prof. Piotr Dutkiewicz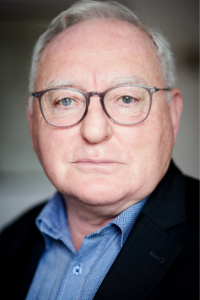 Position:
Visiting Professor
Phone:
(+48) 22 826 16 54
Areas of Expertise:
comparative political systems, macro-political economy, area studies: Russia and post-soviet states.
Teaching
Politics of the regional / global development (lecture)
Academic Profile
Piotr Dutkiewicz is Professor of Political Science, Director of the Center for Governance and Public Management at Carleton U (since 2007); he is a former Director of the Institute of European and Russian Studies (2002-2007). He was educated at Warsaw University (LLM) and the Russian Academy of Science, Moscow (Ph.D.). He was a Fellow of St. Peter's and Nuffield Colleges in Oxford and a Visiting Professor at Berkeley University, Institute for International Relations (USA) and taught at Warsaw University in Poland (1977-1989) and Queen's University (1990-1993) in Kingston, Ontario. Co-organizer of twenty international conferences. Professor Dutkiewicz was editor-in-chief of a 21 volume series on "Local and Regional Development in Poland and Eastern Europe" (1986-1989) and editor (or co-editor) of 12 books. He is also the author of many chapters in books and articles in professional journals. He was a Director of four large scales, high visibility Projects in Russia funded by the Canadian International Development Agency (on regional development, unemployment insurance, labor market and social policies). He is currently is involved in CIDA -AUCC lead project on juvenile justice and youth at risk in Russia. He was also a member of a Canadian Official State delegation to Russia in 2003 (lead by Gov. General Adrienne Clarkson). May, 2006 he received a doctorate Honoris Causa from the People's Friendship University and in 2007 the Honorary Degree from the Russian academy of Public Administration in Moscow for the "very significant contribution to the development of Canada- Russia relations and quality of research He is a member of so called Valdai Club, a group of forty world renowned experts on Russia (http://en.rian.ru/docs/valdai/); in 2009 he received the Russian Federation's Order of Friendship from President Dmitry Medvedev.
Publications

Conference papers (selected)
Conference: "Inventing hegemonies : Theories and approaches". 21.05.2018; University of Warsaw, Warsaw (Poland). Paper: Inventing Hegemonies – An Introduction.
Conference: "Integration processes and state interests in Eurasia". 11.06.2018; American University of Central Asia and The George Washington University, Central Asian Program, Bishkek (Kyrgystan). Paper: EEU and OBOR – Trade, Security or Both?.
1.09.2018; St.Petersburg (Russia). Invited lecture: Systemic Contradictions in the Global Policy.
St. Petersburg International Economic Forum 2018. 26.05.2018; St.Petersburg (Russia). Participation in a panel organized by Valdai Club.
International Summer school on Global Challenges. 13.06.2018; Trento University, Trento (Italy). Lecture: Russia: Rival, Threat or Partner?
Conference: "Hegemonic Strategies". 27.08.2017, DOC Berlin, Berlin (Germany). Paper: Hegemonic Strategies – Contours of Global Management.
11-13.09.2018, Moscow Russian Association of Political Regional Studies, Moscow (Russia). Paper presentation: Hegemony, Fear and Enemy – As Agenda for Research.