Publikacje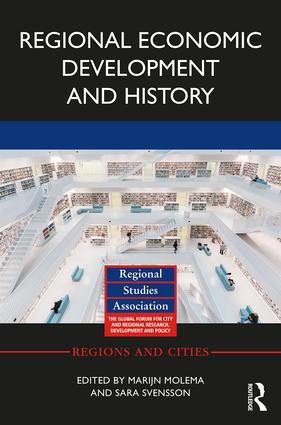 An interdisciplinary approach to the persistent effects of Polish partitions
Typ publikacji:
rozdział w publikacji zwartej
Opis bibliograficzny:
Herbst Mikołaj (2019)
An interdisciplinary approach to the persistent effects of Polish partitions
[w:] Molema Marijn, Svensson Sara (eds.) Regional Economic Development and History, London: Routledge, pp. 63-81.
DOI:
https://doi.org/10.4324/9780429445545
Emerging theories of economic development and growth differences across regions and cities are moving toward a (re)turn to addressing the role of individual and collective behaviour in determining regional development outcomes. The chapter seeks to propose a behavioural theory of how such places evolve and develop. To achieve this, the key constructs and principles relating to this behavioural theory of urban and regional development are defined. It is argued that the roots of behavioural differences across cities and regions are co-determined by two key factors, namely: culture and personality psychology. In essence, it is the interaction of these two factors in the form of a psychocultural profile that generates the human agency of individuals. Along with developing a new perspective on the factors underlying human agency and its role in explaining the growth of cities and regions, the chapter further explores this for a number of case study cities. Evidence is provided illustrating the role played by key individuals in ensuring urban and regional development through innovation. This provides insights into the policies that can be embraced to encourage the psychocultural conditions that promote the types of human agency boosting development and avoiding lock-in.