Publikacje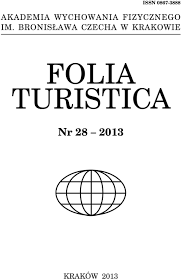 Equestrian Tourism in Poland: Status, Opportunities, and Barriers Affecting Local Development
Typ publikacji:
artykuły w czasopiśmie
Opis bibliograficzny:
Kozak Marek (2013)
Equestrian Tourism in Poland: Status, Opportunities, and Barriers Affecting Local Development.
Folia Turistica, vol. 28 (2)2013, Cracow: University School of Physical Education, ss. 205-226.
Pobierz publikację:

This article is devoted to contemporary equestrian tourism in Poland: the factors determining its state of affairs, development opportunities, and barriers. Using extensive literature, statistical data, and estimates and opinions expressed by leading experts in the field (gathered through IDI's), the author tries to formulate conclusions and recommendations on the possibilities of equestrian tourism development in Poland and its impact on the local development. Starting by defining the tourism in question, the author analyses sociocultural, economic, legal, and institutional aspects of contemporary equestrian/horse riding tourism. One of the general conclusions is that there is limited knowledge about the equine industry in Poland – a weakness that should be removed as one of the preconditions of any strategic development. Other recommendations refer to the need for improved and standardized training for beginners, changed attitudes towards both horses and equestrianism as a precondition of institutional and legal changes towards the creation of an equestrian-friendly environment, and the improvement of the quality of the tourist offer. Finally, it should be stressed that the international marketing of equestrian tourism in Poland – which consists of quality equestrian services, horse trails, accommodation centers, and auxiliary tourist services – can only be successful when all of its elements are in place.